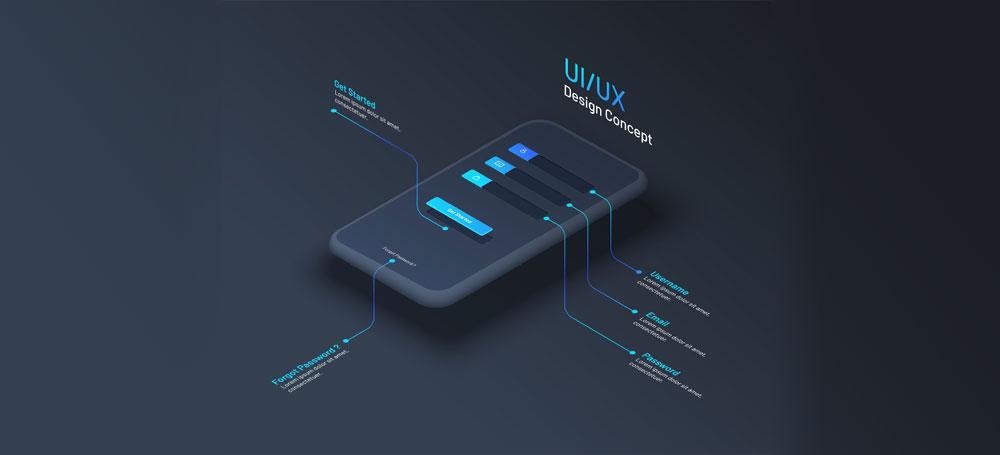 UI UX Design Services
Explore innovative digital experience by offering a blend of technology, creativity and personalization in UI and UX development services. We design captivating user experience with a significant impact on customers satisfaction rate, brand value and conversions. Our knack of knowledge and experience in UX research and designing with the best-fit tools, technologies and services has paved their success graphs in manifold. Our team of skilled creative designers understand designing concepts and deliver impressive UI and UX designs for strategic business growth.
UI & UX Development Services
We ideate, strategize and imply the digital designing concepts for web and mobile application. With a strong market experience, our approach uniquely blends the right technologies, functionally active and impressive designs with content to establish prominent brand names for business.
User Experience (UX) Development
A holistic approach wherein all the possibilities and features is taken into account to trace end-user interaction and add further enhancements. To accomplish business objectives, we perform in-depth analysis on core features and apply rendering of visuals as per the need.
User Interface (UI) Development
Maximize profit and improve business profitability by engaging more customers through enticing web designs of applications. After thoroughly considering information architecture we turn your ideas into seamless functional designs.
Prototyping
Conceptualization of page structure is initiated with Prototyping wherein we optimize the page layout, illustrating structural arrangement and alignments meticulously designed for the user to have an intuitive and responsive digital experience.
Wireframing
Information architecture is an outline of the design to be developed, the immediate next step is to visualize and create a blueprint called wireframe in designing. We offer wireframing services using the latest digital assets to strategically present each information distinct and appealing.
Information Architecture design
Organise, structure and label the content according to the theme of the business on web or on mobile apps. After deep analysis of customer's needs, resolve issues of system structure, content management and navigation and recommend best fit as per the business goals.
Usability Testing
Testing a product to determine its acceptance in the marketplace based on specific scenarios and usability tests. We offer a comprehensive set of usability testing like screen resolution tests, compatibility testing, crowd testing and similar tests within faster lifecycle and at accessible prices.
Progress Bar
Development
Design
Marketing